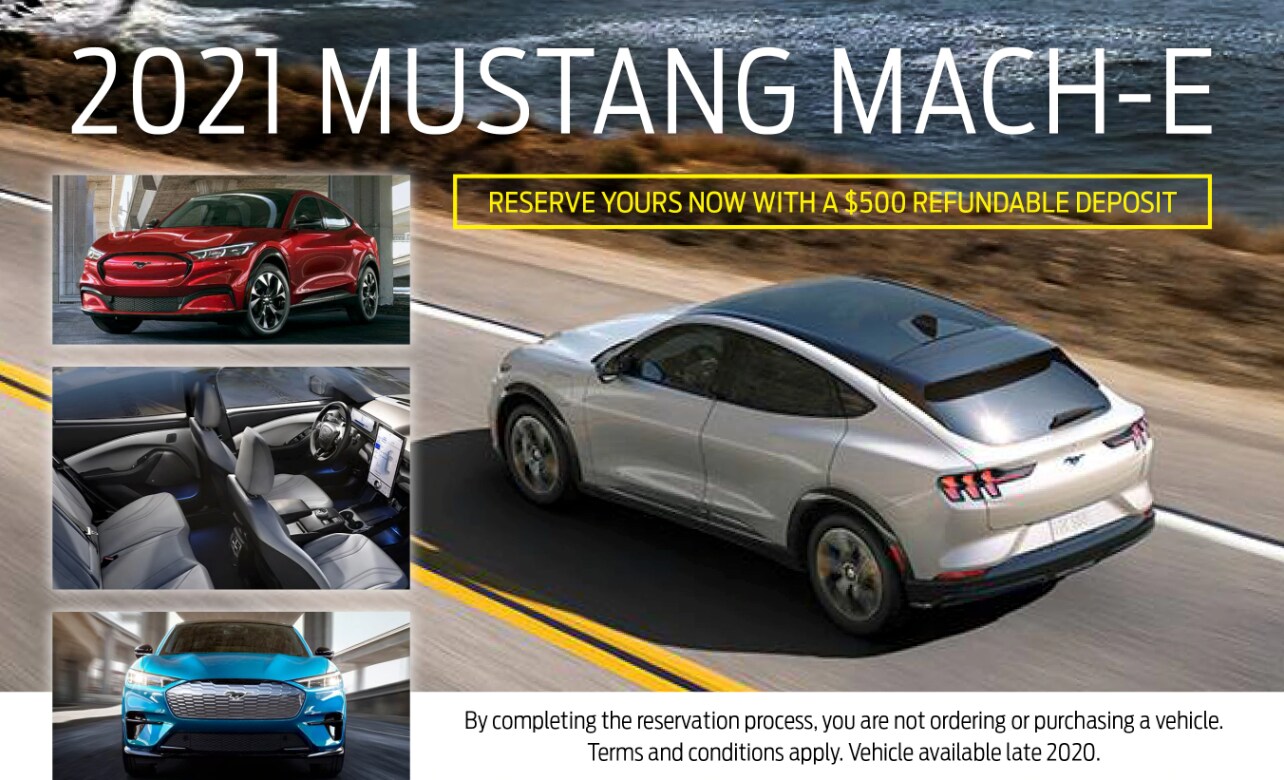 Meet the All-New 2021 Ford Mustang Mach-E!
When the 2021 Mustang Mach-E goes on sale in New Jersey it will be a great choice for sports car lovers who want a green car option. If you want to be among the first to own the revolutionary new model when it arrives, pre-order your Mustang Mach-E today. You may quality for up to $7,500 in federal tax incentives for purchasing an all-electric car.
Mustang Mach-E Highlights
The coupe offers available electric all-wheel drive, which provides exceptional handling and capability, whether you're on the track or a snow-covered road. The Mach-E's targeted 0-60 time is just over 3 seconds with select models, so you can expect an exhilarating performance. And of course, it will offer incredible efficiency too. With a projected 300-mile range on select trim levels, the new Ford Mustang EV delivers long-duration driving convenience.
In addition to performance and efficiency, the new Mustang Mach-E provides luxury, comfort and utility. It will include an impressive amount of interior space, top-of-the-line tech features, and a front-load truck with 4.8 cubic feet of space. The trunk is also washable and water-resistant for added convenience.
Choose the Ford Mustang Mach-E Limited Edition and you'll get exclusive features such as interior contrast stitching, brushed aluminum pedals, First Edition scuff plates and red brake calipers. The Limited Edition will also offer an exclusive Grabber Blue Metallic paint color.
Available Models
First Edition
Select
Premium
California Route 1
GT
If you're interested in electric sports cars, this one is going to be a winner. You can expect more details from us as the new model's arrival gets closer. The Mustang Mach-E is slated to go on sale in New Jersey in spring 2021.
Pre-Order the Mustang Mach-E